North Toole County High School
Classes of 1930 - 2015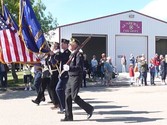 In Memory
Doug Diegel - Class Of 1977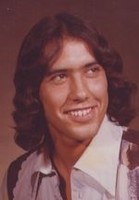 Douglas Diegel, 49, Wishek, ND died Sunday July 20, 2008 in the St. Alexius Medical Center in Bismarck, ND.
Douglas Diegel was born July 9, 1959 in Wishek, ND, the son of Delmar Diegel and Delores (Soria) Diegel. He received his elementary education at the North Toole County High School in Sunburst, MT where he graduated. Following his graduation he worked on the Oil Rigs in Montana, Wyoming and Texas. In 2003 he became a general maintenance man in Rock Springs, WY where he was residing. Due to health reason he returned to Wishek in 2007 where he resided.
Surviving are his daughter Shannon Diegel, Billings, MT, two grandchildren, Brandon and Eli Diegel, his mother Delores, Wishek, ND, two brothers, Dale (Julie) Diegel, Sunburst, MT and Delbert Diegel of Wishek, ND.
He was preceded in death by his Father in 2004 and one sister, Dixie.
Funeral service will be at 2:00 PM Friday July 25, 2008 in the Haut Funeral Chapel in Wishek, ND with Rev. Adam Roberts, officiating.
Interment will be made at the St. Luke Lutheran Cemetery in Wishek, ND.
Arrangements are by the Haut Funeral Home in Wishek, ND.
Visitation 10-2 at the Funeral home in Wishek, ND