North Toole County High School
Classes of 1930 - 2015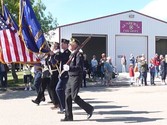 In Memory
Charles Zadra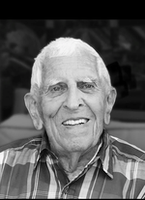 Charles R. Zadra, 97, passed away in Missoula, Montana, with family by his side, on November 29th, 2017.
A native of Dillon, Montana, Charlie appreciated the great outdoors and Montana's rich history. Charlie remembered well Missoula's small logging mills, one of which he helped his father operate. He built a rustic log cabin of his own on Flathead Lake, which he enjoyed with his family through September of this year. Many summers were spent by Charlie, his family, and friends, enjoying relaxing days at the lake, with its oceanlike views. No day was more special, however, than the 4th of July, his birthday, which included good grilled food, music, and laughter.
A first-generation Italian-American, Charlie was proud of his heritage, and visited Revo, his ancestral homeland, in northern Italy many times.
As an Army Air Corp pilot in World War II, Charlie excelled and became an aviation instructor, thus discovering his love for teaching. He flew extensively in the Pacific and during the occupation of Japan. His career as a social studies teacher, then administrator, and finally school counselor, took him to Sunburst MT, Polson MT, Davis CA, and Danville CA. He supplemented his early teaching years by serving with the National Guard, drumming on weekends, and driving school bus. After 40 years of active and reserve duty, he retired from the military as a Lt. Col. In the Air Force Reserve.
During the first few years of retirement, he completely restored a 1956 twenty-seven foot wooden Chris Craft cabin cruiser boat, the "Saga." He enjoyed the challenge of working on this boat, and then the pleasure of using it to cruise Flathead Lake. His love of boating was further fulfilled by living for three years in Bellingham WA, where he navigated the waters of Puget Sound in his trawler, the "Nanchuk."
Charlie was never at lack for something to say, and always enjoyed being surrounded by a group of friends. Whether at the coffee shop, or at the Elks or Eagles, he will be missed.
He is survived by his wife, Nancy Zadra, and his children, Barbara Zadra, Patty Kaercher, Romy Loran, Edward LeClaire, their families, and many grandchildren, great grandchildren, nieces and nephews. He is predeceased by his children, Rosanne White, Jim Zadra, Laureen Zadra, and his grandson, Zak Kaercher. He is preceded by all the Saints and by those he now joins in heaven. To remember Charlie this evening, pour yourself a glass of red wine and say, "Saluti," in his honor.

A viewing will be held from 3-5 PM. at Garden City Funeral Home on Friday, December 8th. A Funeral Mass will be celebrated at St. Anthony's Parish, at 11:00 AM on Saturday, December 9th, with a reception to follow. Military burial will be at the Western Montana Veterans Cemetery at 11:00 AM on Monday, December 11th. Memorial gifts may be sent to the Humane Society of Western Montana or to the Zadra Scholarship Fund in the College of Education at The University of Montana-Missoula.