North Toole County High School
Classes of 1930 - 2015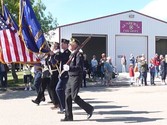 In Memory
Alan Ryan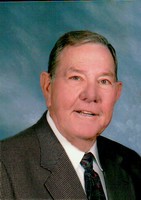 SUNBURST - Alan A Ryan, 74, of Sunburst, a longtime educator, former county commis-sioner and Navy veteran, died of natural causes Wednesday at his home.
Memorial service with full military honors is 2 p.m. Monday at Sunburst Lutheran Church, followed by a reception for family and friends. Burial will take place at a later date. Whitted Funeral Chapel is in charge of arrange-ments.
Alan was born Jan. 26, 1936, in Havre, to Oscar and Lea (Stee-land) Ryan. He spent his first years on a ranch near Chinook. His family moved to Havre during his elementary years. After graduating from Havre High School, he enlisted in the Navy and served four years. Much of his time was spent at the U.S. Naval Radio Station at Garrigada, Guam. When honorably discharged on March 29, 1958, he returned to Havre to attend college. He earned his degree in science and mathematics from Northern Montana College, and a Master's of Science in chemistry and mathematics from New Mexico Highlands University. He also received his administrative degree from Montana State University in Bozeman.
He met his wife, Joyce Boyum, while attending Northern Montana College. They were married Sept. 17, 1960, at the First Lutheran Church in Havre. Alan and Joyce celebrated their 50th anniversary in September at the Sunburst Lutheran Parish Hall, with many friends and relatives attending.
He taught science and math in Cut Bank and Browning high schools and later became the assistant administrator and finance director for Browning Public Schools. In 1976, he be-came the superintendent of North Toole County Schools, and served in that capacity until his retire-ment in 1994.
Some of his professional memberships included the American Association of School Administrators, Phi Kappa Delta, Association of School Business Officials, Veterans of Foreign Wars and American Legion and Church Council President of Sunburst Lutheran Church.
Alan was a devoted husband, father and grandpa. He also had a deep Christian faith. He was a supportive husband and a great companion for his wife. He en-joyed taking her for rides in the country or just around town to see the sights. He enjoyed watching and listening to any sport his grandkids were playing, and was their proudest cheerleader. His family meant everything to him.
Alan's hobbies included ranching, training horses, riding, golfing, reading, snowmobiling, camping, playing cards, and enjoying pie and coffee with his friends.
Alan had a contagious laugh. He was always known for his practical jokes and putting a smile on your face. He was very proud to get his last driver's license. He fought several long-term illnesses and was a positive man to the end.
Survivors include his wife, Joyce of Sunburst; son Dave (Kristen) Ryan of Sunburst; daughter Amy (Ron) Walker of Edina, Minn.; grandchildren Andy and Katara Ryan of Sunburst, and Ben, Bailey, Jack, Sammy and Izzy Walker of Edina, Minn.; sister Barbara Gallup of East Glacier; as well as many loving nieces and nephews.
Alan was preceded in death by his parents; his sister, Jane; and two infant brothers.
In lieu of flowers, memorials are suggested to the Sunburst Lutheran Church Memorial Fund, North Toole County Scholarship Fund for Sunburst Students or the donor's choice.
Condolences may be posted online at www.whittedfuneralchapel.com and/or www.gftribune.com/obituaries.