North Toole County High School
Classes of 1930 - 2015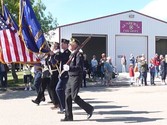 In Memory
Bob Lindskog - Class Of 1980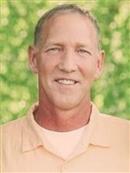 Robert "Bobby" Daniel Lindskog, 54, of Sweet Grass, peacefully rose to heaven surrounded by loved ones at home in the early morning of March 24, 2016. He courageously battled cancer for nearly a decade with a Never Give Up attitude.
A memory service and visitation will be from 5:00 to 7:00 pm on Sunday, March 27 at Whitted Funeral Chapel, who has been entrusted with the care of final arrangements. The funeral service will be 1:00 pm on March 28th, in the North Toole County High School gymnasium with graveside service to follow at the Sweet Grass Cemetery in Sweet Grass. Bobby asked for it to be at the school so everyone would be together and not divided by churches. Everyone is invited to celebrate his life.
Bobby met the love of his life, Amie, 24 years ago and finally wed on July 24, 2010 at their home. Together they had two beautiful children, Courtney and Brooke.
Bobby loved his family deeply and did what was necessary to provide for his girls. He enjoyed fishing, being outdoors, making his yard and home perfect, and spending time with his family. His life was fueled by passion, which was clearly shown in the amount of time and effort he put into his work, family life, and his ability to turn any situation into a positive.
Bobby is survived by his wife: Amie Lindskog, children: Brooke and Courtney Lindskog, sisters: Debbie (David) Kennedy and Barbara Orr, brothers: Jimmy Lindskog and Rob Rogers, nephews: Lee Gobert and Chester Orr, and niece: Keely Young.
Bobby is preceded in death by his father and mother: Chester and Katherine Lindskog, brothers: Timmy and Ricky Lindskog, nephew: Danny Gobert, and niece: Katy Ann Orr.
Flowers and memorial donations may be sent to Whitted Funeral Chapel in Shelby, MT. The family of Bobby Lindskog wishes to thank Whitted Funeral Chapel, Glacier County EMS, Sunburst Volunteer EMS, Peace Hospice of Montana, Great Falls Clinic, Doctor Karl Guter and his amazing team, and many others that helped throughout his journey home. Please visit Bobby's online memorial and leave a message of condolence for the family at www.whittedfuneralchapel.com.
Published in Great Falls Tribune on Mar. 26, 2016