North Toole County High School
Classes of 1930 - 2015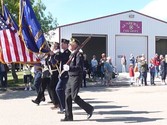 In Memory
Beverly Buckley - Class Of 1958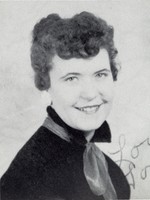 IN MEMORIAM
In the everlasting memory of Beverly
Buckley, we, the Class of '58, dedicated this
annual. Beverly was the first of our class to
pass beyond the cares of this life and into the
great unknown. She is remembered in the
hearts of the Class of '58 as a true friend and
fellow classmate.
(from the dedication in the 1958 Caprock)