North Toole County High School
Classes of 1930 - 2015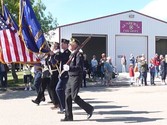 In Memory
Ralph Wartchow - Class Of 1957 VIEW PROFILE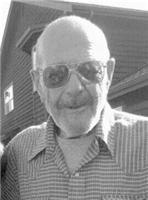 Ralph Robert Wartchow passed away peacefully on Friday August 29, 2014. He was born March 28, 1939, in Conrad, MT to Bill and Annabelle Wartchow.
He graduated from North Toole County High in Sunburst, MT in 1957. He married his childhood sweetheart Eileen Gottfried on August 23, 1958.
Ralph was employed at the Texaco Refinery. He moved to Anacortes with half of the town of Sunburst when the refinery closed.
Ralph and Eileen had 6 kids in 7 years so he usually had a part time job, he drove ambulance for Island Hospital, the Island Empire Bus, and worked at Littlefield's Gas station.
He raced at Skagit Speedway from July 4, 1968 until 1984. He won a lot of trophies throughout those years but was most proud of the 2 sportsmanship trophies.
He moved the family to Sedro Woolley in 1972. He quit Texaco and went to Alaska to work on the pipeline. He came back from Alaska and bought a truck and trailer and started hauling cars for Selland Auto Transport. His CB name was Sky Chief from all the years at Texaco but he was also known as "Coach" because he had the ability to load a load of cars when the average driver would swear they wouldn't fit.
He loved his wife of 56 years and got her coffee before she got up every morning, he loved his kids, but he especially loved his grandkids. They could do no wrong in his eyes.
If you asked him how he was he would say "finer than frog's hair".
He would introduce himself to most people as Rotten Ralph, but to little old ladies and nuns he would tell them his name was Reverend Ralph.
He was preceded in death by his parents Bill and Annabelle.
He is survived by his wife Eileen, children, Debbie Boyd (Casey), Bill, Mike (Dorry) Bob (Sonie) Teri Hyatt (Rick) and Jon (Lavisa); 12 grandchildren Dana, Shelby, Shane (Jordan), Haeli, Nicole, Chuck, Michael, Danielle, Heather, Kimberly, and Grace; 5 great-grandchildren, Kendra, Daunte, Damita, Keithin, and Devonte. His brother James (Carolyn) nephews Todd, Tim, and Troy and their families, Clyde and Meris Fraser, and all the Gottfried's too many to name.
There will be a memorial Service 11:00 am Saturday, September 6, 2014, at Lyman Baptist Church 31441 West Main St. in Lyman WA.
Click here to see Ralph's last Profile entry.