North Toole County High School
Classes of 1930 - 2015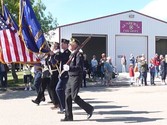 In Memory
Benny Suta - Class Of 1953 VIEW PROFILE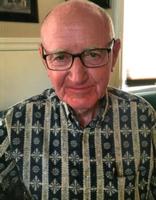 Benjamin Emil Suta died on February 27, 2020. He was born during a blizzard on December 1, 1935 in his grandfather's homestead shack located 12 miles west of Sweet Grass, Montana. He was the third of six children born to Peter and Hannah Suta. In 1937 the family moved from the homestead to their own nearby farm. His parents resided on the farm until their death.
Ben attended a one-room country school through the sixth grade. He then went to school in Sunburst, Montana, graduating from high school in 1953. He graduated from Montana State College in 1957 majoring in mathematics and science. He was drafted into the Army in 1958 and was stationed at Fort Benning, GA, where he was classified as a statistician, testing new weapons for the infantry.
In 1960, following the Army, he accepted a position as a statistician with Hercules, Inc. in Salt Lake City, UT where they made solid propellant rocket motors. Ben met Margaret (Margie) Rowett, who was the daughter of a co-worker, Joe Rowett. She became the love of his life and they were married in July 1963.
In 1964, Ben and his family moved to Menlo Park, California where he worked as a senior scientist for Stanford Research Institute doing environmental and military research. While at SRI he earned a master's degree in statistics from Stanford University. In 1984 Ben and Margie returned to Salt Lake City where he again worked for Hercules as a manager of statisticians and engineers. He retired in 1984, accepting an early retirement incentive.
Ben was an expert stained-glass artist. Many of his works are on display in homes in western United States. He played contract bridge and was a ruby life master. He collected Indian artifacts, coins, Montana books and many other items that interested him. Ben spent many hours volunteering before and during the 2002 Winter Olympics for the speed skating competition. Olympic pins were one of his many collections. In recent years he attended an exercise class that he enjoyed.
Ben was devastated when Margie died in January 2017. They had been married for over 52 years. He said, "She was 7 years younger than me and was supposed to take care of me in my old age." Many who knew him will attest to his wittiness.
Ben and Margie had two children, Kevin born in 1964, and Nannette born in 1965. They have one grandson, Kevin Benjamin Suta, born in 1976. All three were by his side when he passed, along with siblings, their spouses and several of his good friends. Ben is survived by his children; grandson; brother Ted (Gloria) of Montana; brother Henry (Carolyn) of Colorado; sister Violet of Wisconsin; sister Dian (Jesse) of California; brother Rudy (Sherry) of Montana; nephew Phil (LuAnn) Waters of Utah; numerous nieces and nephews; and many friends. He will be missed.
A celebration of life will be held on Saturday, March 21, 2020, from 5 – 7 p.m. at River Oaks Golf Course Clubhouse, 9300 S. Riverside Dr., Sandy, Utah. He will be interred this summer next to his wife in Sturgis, South Dakota. Online condolences are welcomed at larkincares.com.
Click here to see Benny's last Profile entry.