North Toole County High School
Classes of 1930 - 2015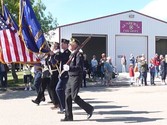 In Memory
John Wallinder - Class Of 1958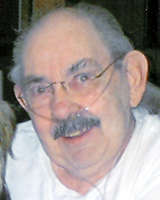 Navy veteran John Peter Wallinder, 69, of Great Falls, a welder and former Sweet Grass resident, died of chronic obstructive pulmonary disease Sunday at Peace Hospice in Great Falls.
His memorial service is 6 p.m. April 8 at the First Alliance Church in Great Falls, with private family burial at a later date. Whitted Funeral Chapel is in charge of arrangements.
He is survived by his wife of 47 years, Penny Wallinder of Great Falls; son Russell Wallinder of Great Falls; granddaughter Talina; and grandson Seth.
He was born in Williston, N.D., on Aug. 21, 1940, to Stewart and Betty (Jackson) Wallinder. He graduated from North Toole County High School in 1959, and joined the Navy that same year. While serving with the Navy, John traveled Scotland, Spain and Cuba before being honorably discharged as an MCB 4 in 1963. He married Penny Korne, who was also serving in the Navy, on Feb. 1, 1963.
They then moved to Washington state, where he worked as a welder for five years and then drove truck for three years. He then returned to welding until his retirement in 1995.
Published in Great Falls Tribune on Apr. 2, 2010.