North Toole County High School
Classes of 1930 - 2015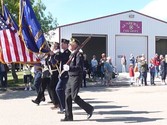 In Memory
Dorothy Wolanski (Nagy) - Class Of 1957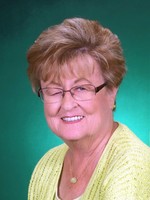 BIG FORK — Dorothy Nagy, age 72, passed away Wednesday, Feb. 8, 2012, at Kalispell Regional Medical Center due to complications related to a kidney transplant. Visitation is Monday, Feb. 13, after 1 p.m. at the Whitted Funeral Chapel in Shelby where a vigil will be held at 7 p.m. Funeral Mass will be 11 a.m. Tuesday, Feb. 14, at St. Thomas Aquinas Catholic Church in Sunburst with burial to follow in the Sunburst Cemetery. Condolences may be sent to the family atwww.whittedfuneralchapel.com.
Survivors include her daughter, Janice (Myron) Heitzman of Missoula; sons Don (Page) Nagy of Sunburst, Jim (Jeanne) Nagy of Sweetgrass, Bob (Dianne) Nagy of Billings, and Greg (John Oss) of Spokane, Wash.; grandchildren Jennifer (Brennan) Dawson, Morgan Halvorson, Amanda (Alex) Yudell, Jessica and Justin Nagy, Jackson Nagy, Nicole (Chris) Ramstead, and Brent (Callan) Nagy; and great-grandchildren Torvie Dawson and Noah Nagy.
Dorothy was born Dec. 9, 1939, in Conrad, to John and Louise Wolanski. She grew up on the family farm near Sweet Grass and graduated from North Toole County High School in Sunburst. She attended Northern Montana College for a short time in Havre, but the lure of a handsome Canadian farmhand proved too strong. She married Mervin Nagy Aug. 2, 1958, and five children quickly followed. Always leading by example, she instilled the importance of compassion, love and fun in her children and grandchildren. At times, her energy seemed boundless: whether leading a sing-along around her beloved player piano, cooking a delectable large meal for family and friends, or dancing until the band went home, she did it with gusto. She found the joy in almost every moment of her life and that spirit was infectious to nearly everyone she met.
In lieu of flowers, the family suggests memorials to the Help Hope Live foundation for kidney transplant patients in need (www.helphopelive.org) or the Toole County Education Foundation.