North Toole County High School
Classes of 1930 - 2015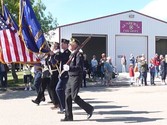 In Memory
Geraldine Ethredge (Harriman) - Class Of 1954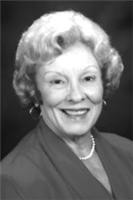 Geraldine "Gerri" Harriman passed away peacefully with her family by her side on March 30, 2010 in Mount Vernon, WA.
Gerri was born January 19, 1936 in Sweet Grass, Montana. She was raised in Sunburst, Montana and graduated High School there in 1954.
In 1958 Gerri moved to Washington with the Texaco Refinery. She lived in Bellingham from 1980-2001 and then back to Skagit Valley.
Gerri touched so many people with kindness and involvement in her Cedars Community.
Gerri spent numerous hours in her garden taking care of her flowers and plants. She loved canning, and cooking for all the family get togethers.
Gerri loved spending time with her family, grandkids and great grandkids and often watched them in all of their sports, as well as enjoyed spending time at her timeshare in Mazatlan.
She was a member of His Place Church, #3242 Eagles, #1640 Moose, Forrester's, and supported many, many organizations. Gerri was also a member of the Skagit Valley Motorcycle Club.
Gerri was preceded in death by her parents, Floyd and Gladys Ethredge; husband, Clarence Harriman; and brothers-in-law, Larry Regan and Wes Anderson.
She is survived by her daughters, Renee (Delmar) Jackson, Corey Anderson; son, John (Amy) Bielen; grandchildren, Danielle Kechley, Nicole Bidelspacher, Tracey Kerlee, Erin Ortman, Brandon Bielen, Jacob Bielen, Joshua Bielen; sister, Janice Anderson; numerous great-grandchildren; niece, Jamie Russell and nephew, Terry Harder and their families.
A Memorial Service will be Friday, April 9th, 2010, at 11:00 am at His Place Community Church, 1480 S. Burlington Blvd., Burlington WA. Reception to follow at the Eagles in Burlington.
Arrangements are under the care of Hawthorne Funeral Home, 1825 E. College, Mount Vernon WA.