North Toole County High School
Classes of 1930 - 2015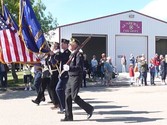 In Memory
Jeanette Lindgren (Greer/Hannon) - Class Of 1938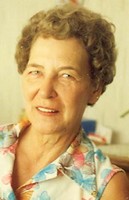 Jeanette 'Jean' C. Greer Hannon, 92, passed away Feb. 22, 2010 in West Hills, Calif., of natural causes. Visitation at the Whitted Funeral Chapel and a Rosary service at St. William Catholic Church were on March 2. Funeral Mass was on March 3 and burial followed in the Valley View Cemetery.
Jean is survived by her daughters, Lonna (Edward) Pawl and Lola Greer of Canoga Park, Calif.; grandchildren, Michael and Michelle and great grandchildren, Drue and Sarina.
Jean was born April 20, 1918 in Hamilton to Ralston and Evelyn (Hill) Lindgren. She graduated from Sunburst High School in 1938 and eloped to Canada and married classmate Lloyd Greer. Lloyd worked at the local refinery and they had two daughters, Lola in 1939 and Lonna in 1944.
Jean worked in a drug store, a grocery store, the bakery, and the local café to help support the needs of a new farming venture. In 1959, with a daughter in college, the family was relocated to Anacortes, Wash., by the Texaco Company when it closed the refinery in Sunburst.
Lloyd passed away in 1965 and in 1968 Jean married an old friend from high school, Howard Hannon. After his retirement from Texaco in Anacortes, they moved to Hot Springs. They divorced after 12 years. Jean stayed in Hot Springs caring for her mother, enjoying her flower garden, doing crossword puzzles and visiting with friends. In 2004 she moved to California because of failing health and lived with her daughters, enjoying the antics of her great-grandchildren.
Condolences may be posted at www.whittedfuneralchapel.com.
Published: Wednesday, March 3, 2010 11:14 AM MST