North Toole County High School
Classes of 1930 - 2015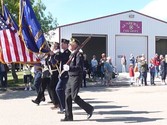 In Memory
Sidney Siler - Class Of 1937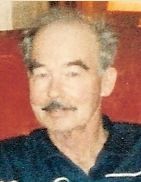 Sidney "Sid" Siler
(December 2, 1918 - August 26, 2008)
Sidney "Sid" Donald Siler passed away on August 26, 2008. He was 89 years old and had been living in Pullman at Bishop Place Memory Villa.
Sidney Donald Siler was born in St. Maries Idaho, December 2, 1918. He was the son of Leslie and Pearl Siler. He spent his early life in small towns in the north Idaho area, around Kellogg, and in Sunburst and Cutbank Montana and southern Alberta, Canada. While in high school, he played basketball and football. He graduated from high school in Sunburst, where he met his wife Pansy Hazel Bohanan. They were married in Cutbank on December 28, 1938.
Their son Patrick was born in 1939. The war years were spent in Tacoma Washington where Pansy taught school and Sid worked as a welder in the war industry shipyards in Tacoma. Following the war, they continued to live in the Tacoma area where Sid worked as a welder in various venues, including the Atlas Iron Foundery. Except for a brief stay in Richland, Washington in 1953 and 1954, Sid and Pansy maintained a home in Tacoma for the rest of their lives. During the early 1950s, Sid worked as a pipefitter doing welding on the White Bluffs Project and the N Reactor in Richland. He had to be cleared by the US government to work on this project. Sid spent long periods of time living by himself in Richland, while Pansy and Patrick maintained the family home in Tacoma.
Sid was a person who was "handy with a hammer." When he was still in high school, he built a house, and later in Tacoma he built one house and completely remodeled another. He also enjoyed investing in real estate. Sid was an avid reader, particularly of mystery novels, until his eyes failed him. He also took classes at Tacoma Community College, Pacific Lutheran College, and California State University at Chico, during the year his wife was on sabbatical there. Although he did not graduate from college, he was instrumental and inspirational in supporting his wife and his son in their pursuit of graduate degrees.
Sid was a Mason and a committed member of the Elks and the Shriners. He actively participated in efforts to raise money for the philanthropic efforts of the Shriners. Pansy and Sid enjoyed travelling and seeing the world. They travelled to Asia twice, Europe, and South America. Years later Sid still talked about the experience of going through the Panama Canal. They enjoyed frequent visits to Reno, Nevada, where Sid in particular enjoyed the shows and the old car collections in that area.
In 2006, following the death of his wife, Sid moved over to Pullman to be closer to his family on this side of the state. He spent the last years living at Bishop Place Memory Villa. He enjoyed frequent outings with his son Patrick and the opportunity to reconnect with his siblings, Mildred Ashworth of Tehachapie California and Bill Siler of Waha, Idaho and San Felipe, Mexico.
Sid is survived by his son Patrick, his grandson Brian Patrick, and his daughter-in-law Elizabeth of Pullman, his favorite niece Terri Bohanan of Everett, as well as by his brother and sister and their families.
Survived By: son Patrick Siler and Family and half sister Fern (Harvey) McAllister