North Toole County High School
Classes of 1930 - 2015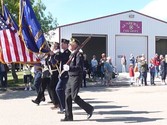 In Memory
Francis Engel - Class Of 1937 VIEW PROFILE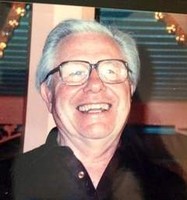 Francis J. "Nick" Engel
Nick passed away on January 6, 2017, at the Immanuel Lutheran Nursing Home in Kalispell, Montana.
Memorial services will be held later this Spring.
Nick was born in the small prairie town of Sweetgrass Hills MT to Nicholas and Frances Schorn Engel on February 13, 1919. He was an only child. He attended school in Sunburst and graduated from Sunburst High School in 1937. He then went to Montana State University in Bozeman where he received his BS in Civil Engineering. Upon graduation, he went to work for the Curtiss-Wright Aircraft Corporation in Columbus, Ohio, designing aircraft such as the Hell Diver for the US Navy during WWII. At the end of the war, Nick returned to Sunburst to work for Texaco Oil Refinery. He worked for Texaco at locations in Casper, Wyoming and Wilmington, California before he retired from Texaco in 1979. He took a leave from Texaco for 3 years from 1959-1962 when he worked with a childhood friend, Francis O'Haire in Great Falls, Montana. During this time, they designed and built several projects including the O'Haire Manor in Great Falls which is home to the renowned "Sip 'N' Dip Lounge."
After retirement, in 1979, he moved from California back to Montana to the Flathead Valley. His hobbies included building homes, fishing and golf. He and Mary built and lived in homes in Whitefish Valley and Mission View Terrace in Lakeside before they moved into Kalispell to Village Greens Golf Course.
Nick was married to Virginia Johannsen from 1943 until her death in 1972. He and Virginia had 5 children. He then married Mary Strickler, a widow with 6 children who he helped raise as his own, in 1974 and she survives him.
Nick was preceded in death by wife Virginia Johannsen Engel, infant son David Engel, stepdaughter Kim Strickler, son-in-law Buster DuBrock and granddaughter Amy Engel. He was also preceded in death by his brothers-in-law and sisters-in-law (Russell and Rita Johannsen, Jay and Bev Johannsen and Jim and Margie Leary) from the Johannsen family who were lifelong friends of his from Sunburst, sister-in-law Blanid Keiner and sister-in-law Carey Rasmussen.
Nick is survived by wife Mary Keiner Strickler Engel, children Ed Engel, MarJean DuBrock, Bob Engel and Rich Engel (Katie) and stepchildren Belinda Stoneham, Steve Strickler (Janet), David Strickler, Kelly Strickler and Laura Petty (Jerry) and brother-in-law-Darrell Keiner. He is also survived by 10 grand and step grandchildren, 11 great-grand and step great grandchildren and numerous nieces and nephews.
He was a caring husband and the best dad anyone could ever ask for. All of his kids knew his limit and everyone tested him once but never again as the feeling of disappointing him was greater than any punishment that could be thought of! He was the most supportive parent and urged his children to strive for their best.
He was well liked, respected and loved by all who had the good fortune to know him and will be truly missed by all he leaves behind.
Click here to see Francis' last Profile entry.