North Toole County High School
Classes of 1930 - 2015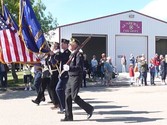 In Memory
Dixie Housel - Class Of 1984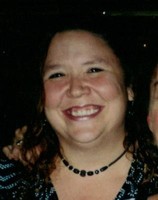 Dixie Ann Housel, age 47, passed away May 17, 2014 in Sand Coulee, Montana.

Funeral Mass will be 10:30 am on Tuesday, May 27 at St. Thomas Aquinas Catholic Church in Sunburst. After the mass, she will interred at Sweet Grass Cemetery, followed by a luncheon for friends and family at the American Legion Hall in Sweet Grass.

Dixie was born May 21, 1966 in Milk River, Alberta, Canada. She went to school in Sunburst, Montana from 1st grade until she graduated high school, with the exception of going to school at Anacortes, Washington for 2 years, while staying with her sister, Patricia Gallup.

In 1987 she married Bob Blair, and out of that union they had a son and daughter, Robert and Kira Blair. They later divorced.

Later on Dixie met the love of her life, Curtis Scott Lumley. He not only was a wonderful partner, but a super dad to Robert and Kira. Scott was later killed in a tragic accident on the Missouri River.

Dixie was a super basketball player, and one year won the grand prize that the Easter Seal Foundation gave out. She was a vibrant, fun loving, outgoing gal who had many interests including animals, especially dogs, the ocean, motorcycle, and music. She also was like a mom to many including Jesse Courville, Joshua Falcon and Justin Johnson.

She is survived by her children Robert and Kira Blair; her mother Betty Montgomery; her sisters Patricia (HK) Gallup, Peggy (Charlie) Santoro, and Toni (Tom) Sharp; her brother Mike (Lorri) Housel. She is also survived by other extended family too numerous to count. She was preceded in death by her father, step father, and two brothers.

Memorial donations can be made to the charity of choice . Arrangements have been entrusted to Whitted Funeral Chapel, Shelby. Please visit Dixie's online memorial and leave a message of condolence at www.whittedfuneralchapel.com.