North Toole County High School
Classes of 1930 - 2015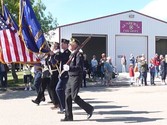 In Memory
Earl Neuser - Class Of 1968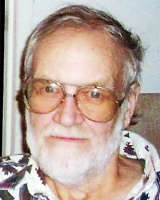 WENDELL, Idaho - Former Montana resident Earl Neuser, 61, died of heart failure Dec. 28 at his home in Wendell, Idaho.
Demaray Funeral Services was in charge of arrangements. Burial will take place at a later date.
Earl was born March 30, 1949 in Great Falls, Mont., to Robert and Erna Neuser.
He spent his earlier years in Sunburst, Mont., where he worked at the grain elevators, drilling rigs and combining.
He moved to Anacortes, Wash., and worked for Whitney Fidalgo Cannery. He went to work for the bulb company and transferred to Oregon to Oregon Bulb Co. He then moved to Canby, Ore.
Earl moved back to Washington and bought a place in Concrete, Wash. He worked for Trident Cannery in Alaska, then went to work for the refinery maintenance construction companies. He traveled to California and Hawaii for them.
After he retired, he moved to California for a couple of years, and then to Wendell, Idaho. He usually wintered in Anacortes.
He loved hunting and fishing in Idaho, Montana and Washington.
He was preceded in death by his mother, Erna Neuser.
He is survived by three ex-wives; two daughters, Marsha (Jeff) Rietkerk of Wendell, Idaho, and Anna (James) Trantham of Concrete, Wash.; four grandchildren, Christopher, Amber, Anthony and Emily; his father, Robert Neuser, and two sisters, Marian Hinds Popovich and Margie Meigs, all of Anacortes, Wash.; numerous nieces, nephews, great-nieces and great-nephews; and lots of friends.
He will be greatly missed.
Condolences may be posted online at www.gftribune.com/obituaries.