North Toole County High School
Classes of 1930 - 2015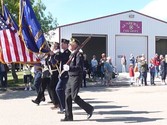 In Memory
Julie Marshall (Henness) - Class Of 1967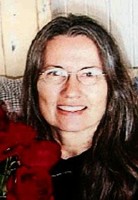 Julie A. Henness, 59, our beloved wife, mother, sister, aunt and friend, went on to be with the Lord in the early hours of Thursday, Oct. 2, 2008.
She was born in Conrad on July 16, 1949, the youngest daughter of four children to Fred L. and Margaret Joy Marshall. The Marshalls lived in Sweetgrass and Sunburst, and later moved to Green River, Wyo., and Roseville, Calif. After high school graduation in 1967, Julie completed training as a certified medical assistant. She met Bill Henness, a pharmaceutical representative, while working at a doctor's office, and the two married Dec. 20, 1969, in Carson City, Nev.
The couple welcomed their daughter, Janel Eileen, into the world in 1970, and their son, Steven Andrew, in 1972. The family moved to Stanford in 1979, which was a return to Julie's native state and was closer to her parents and siblings. During those years, she loved camping, wood-getting trips and shooting in an indoor archery league. The family moved to Sheridan in 1988 and later to Helena in 1991, where they settled after retirement.
Julie had a remarkable zeal that colored every aspect of her life, spilling over into a love and fascination for people and nature. She found spiritual significance and meaning in the everyday world of her house, yard and garden, family and friends. She loved Montana wildflowers and antiques, gardening, artwork, reading and writing poetry. She had a special gift for oil painting and found subjects among Montana's wildlife and landscapes. Music was an important thread throughout Julie's life, from learning Beatles songs on guitar with her brother growing up, to playing bass and rhythm guitar with family bands as an adult and frequenting live concerts in downtown Helena. Julie enjoyed buying and selling antiques and collectibles with her husband, and she decorated their home with an eclectic array of keepsakes. Although she did not pursue a college degree or travel abroad, Julie gained extensive knowledge from reading, and was an endless source of wisdom and insight on topics of health, nutrition, gardening and parenting.
Julie's family was paramount in her life. She was completely devoted to her lifelong vocation of wife, mother and homemaker. No one on earth was more precious to her than her "lovies," her husband Bill, with whom she shared nearly 39 years of marriage. She invested herself tirelessly in the lives of her children, from birth to long after they were grown. Cards, letters and gifts with a special touch of home were a hallmark for Mom.
She prayed unceasingly for her children's future mates and families. After their marriages, she took in her son-in-law, Jeff, and daughter-in-law, Kerri, as her own, and rejoiced greatly at the arrivals of her two grandsons. But Julie's greatest joy was her relationship with Jesus Christ, whom she considered her most treasured possession. She drew daily guidance, wisdom and strength from God's word, dedicating herself to being a true follower of Jesus, and allowing the fruit of His spirit to live in her and to touch the lives of others. Throughout her life, she ministered love and compassion to neighbors, friends, strangers and fellow patients and their families undergoing trials.
Julie did not take credit for the virtues others saw in her, but pointed out that all she had done with her life was say "yes" to God. Her faith attracted, amazed and challenged those who knew her best. It continued to deepen throughout her life and finally rose to a crescendo at the conclusion of her journey.
Julie was preceded in death by her parents. She is survived by her husband, Bill; daughter, Janel (Jeff) Caton of Lander, Wyo.; son, Steven (Kerri) Henness; and two grandsons, Eli and Liam of Columbia, Mo. She is also survived by three siblings, Lynne Neer, Suzie Underwood and Laurence Marshall, and their families, all of Helena; and numerous other relatives.
It is with great sadness we say goodbye to our dear wife, mother, sister, aunt and friend, but with greater relief and rejoicing we know that she has received the eternal life and reward for which she had hoped.
A memorial service celebrating Julie's life will be held at 2 p.m. Thursday, Oct. 9, at Hagler-Anderson Chapel in Helena. Chaplain Jim Shelden will officiate. Memorial contributions may be made in Julie's name to the Hospice of St. Peter's through the St. Peter's Hospital Foundation, 2475 Broadway, Helena, MT 59601.