North Toole County High School
Classes of 1930 - 2015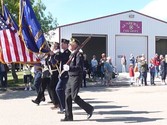 In Memory
William Carter - Class Of 1961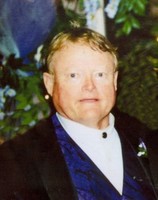 William Dudley Carter, 73 of North East, MD, died Thursday, August 27, 2015 in the Perry Point VA Medical Center, Perry Point, MD.
Born in Spokane, WA, on November 6, 1941, he was the son of the late Dudley and the late Mae (Bond) Carter.
He served his country during the Vietnam War in the Army.
Bill established AC Auto Sales, North East, MD. He formerly was an agent for A.C. Litzenberg Real Estate, a licensed barber, auctioneer and had various other business ventures and accomplishments in his life.
He enjoyed antique cars, motorcycles and loved boating, water sports and snowmobiling, long as his heath allowed, he was a very active sportsman. What he enjoyed most in his life, was his family and the time they spent together.
Survivors include his loving wife of over 49 years: Shirlee Carter; two sons: Al Carter and his wife Gena of North East, MD, Everett Carter and his wife Lindsie of Elkton, MD; and 6 grandchildren: Amber, Alyssa, Austin, Alayna, Jessica and Hailee. He is also survived by his faithful guardian, his dog Shilah.
Funeral service, conducted by Pastor Phil Meekins will be held Wednesday, September 2, 2015 at 11:00 am at Crouch Funeral Home, P.A., 127 South Main Street, North East, MD, where visitation will be held on Tuesday evening, from 6:00 pm until 8:00 pm.
Interment will follow services in North East Methodist Cemetery, North East, MD.