North Toole County High School
Classes of 1930 - 2015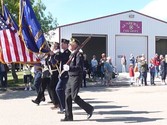 In Memory
Roger Linnell - Class Of 1971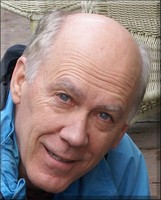 Roger Lynn Linnell, age 61, of Newcastle, Washington passed away very unexpectedly on July 7, 2015 with his family by his side in Renton, Washington. Roger had recently taken up the hobby of bicycling for health and enjoyment. While on a ride around Lake Washington, Roger suffered a heart attack. Doctors described him as the picture of health and the least likely candidate for a heart attack, but the combination of heat and exertion was too much.

Roger was born on September 9, 1953 to Melvin H Linnell and Lillian M (Chase) Linnell. He was raised in Sunburst, Montana. Roger had a busy and fun childhood with his three older brothers, younger sister, and numerous cousins. He enjoyed Boy Scouts, baseball, pheasant hunting with his family, cars, and sports of all kinds. Roger met his future wife and soul mate, Sharon E (Winter) LInnell in kindergarten. They were married for 41 years and 10 months at the time of his death.

Roger attended North Toole County High School in Sunburst, Montana. He excelled at everything he did—he wrestled, won the State Championship for high hurdles in track and set a state record, and was the quarterback for the State Championship football team his Senior Year. The game made national news, with Paul Harvey, because the entire town moved Halloween to the next day so everyone could attend the game. Roger was the Valedictorian of his graduating class in 1971. While in high school, Roger worked at the family-owned Linnell's Conoco Service Station and at the Sunburst swimming pool.

Roger went on to Eastern Montana College in Billings, Montana, where he attended for one year and continued to excel in Track and Field. He transferred to Montana State University in Bozeman, Montana, where he earned his undergraduate degree in Mathematics and Statistics in 1975. Later in his career, he continued his education through the Northwestern University Executive Development Program in Evanston, Illinois and Cap Gemini University in Behoust, France.

After graduation, Roger began his work career at State Farm Insurance in Greely, Colorado and later transferred to Bloomington, Illinois. He was a seasonal United States Customs Agent at the Coutts/Sweetgrass border during the summer of 1976. In the fall of that year, he and Sharon relocated to Helena, Montana and Roger began working for the State of Montana Department of Revenue. At 25, he was named Systems Administrator (CIO) for the Research and Information Division, becoming the youngest person to hold that position. In 1984, the family moved to Kalispell, Montana and he was employed by Plum Creek Timber Company as the Chief Information Officer. While at Plum Creek Timber, he and his family moved back and forth between the Flathead Valley in Montana and Seattle, Washington. In 1995, Roger and family relocated to Ridgefield, Washington and he began working for Cap Gemini America in Portland, Oregon (later became Cap Gemini Ernst & Young, then Sogeti USA) as Vice President of Operations and Geographic Vice President. He transferred to Seattle in 2002. Roger began working for Sierra Systems, in Bellevue, Washington, as Vice President and Branch Manager in 2003.

From 2005 until his passing, Roger worked for ACS/Xerox as a Vice President of Sales for Government Healthcare Solutions. He loved the challenge of his work and always went the extra mile to accomplish great things. He travelled extensively with his job, but when he was not travelling he worked from his home office. He always said he enjoyed his commute. As part of his job, he had an opportunity to interact and work with people from across the country and around the world. He loved his work and spoke fondly of his co-workers.

While in college, Roger married his high-school sweetheart and love of his life, Sharon, on September 8, 1973. They built a beautiful life together and were each other's rock and sanctuary. In 1980, Roger and Sharon's daughter, Laura (Linnell) Gould, was born. She has always been the apple of her dad's eye and he encompassed everything that it means to be an amazing father. When Trevor Gould married Laura in 2002, Roger and Sharon considered him their son. Roger became a grandfather to Jenna in 2007 and Carter in 2009 and the whole world had to have known because he was so proud. No one could ask for a more loving and wonderful husband, father, or grandfather.

In absolutely everything Roger did, he was the epitome of a "Good Man." He was the type of man that younger men looked to, and said that they wish they could be like him—as a husband, father, grandfather, friend, and person. For everything that Roger ever did, he gave over 100%. If anyone ever needed anything, he gave and helped without hesitation. He had an answer to everything and had an amazing memory and recall of details, no matter how small. Rog could talk to anyone, about anything and was so genuine, honest, and supportive in all of his interactions. With a smile and a twinkle in his beautiful blue eyes, he showed his love. He made up wonderful silly stories and would not hesitate to be on the floor playing with his grandchildren. He always said that he would never grow up. He enjoyed driving his electric blue Corvette (his "Little Blue Car"). Above everything else, Roger loved being with his family and loved them with all of his heart and soul.

Roger's motto was "Life is Good." He and Sharon built a wonderful and beautiful life together. He blessed the life of every person who had the opportunity to know him. He will be incredibly missed by everyone. Even in death, he continues to give to others. His wish to be a donor was honored by his gift to SightLife.

Roger is survived by his wife Sharon of Newcastle, WA; daughter Laura, son-in-law Trevor, grandchildren Jenna and Carter of Everett, WA; brother Melvin Gail Linnell (Ginny) of Lincroft, NJ and their children Jennifer, Christine & Bruce and their families; sister Susan (Linnell) Cunningham (Bill) of Billings, MT and their children Chase and Cera and their families; sister-in-law Nancy Linnell of Sunburst, MT and her children Khris and Becky and her family; his aunts Audrey (Chase) Bergman (Marcus) of Conrad, MT and Evelyn (Chase) Danner of Denver, CO; brother-in-law Roger Winter (Sharon) of Park Rapids, MN and his family; brother-in-law Dennis Winter (Doris) of Cut Bank, MT and their family; brother-in-law Steve McDermott (Nancy) of Cumming, GA and their family; in addition to numerous cousins, nieces, nephews, great nieces and great nephews and countless friends. He was preceded in death by his parents and brothers Allen Linnell and David Linnell.

A Celebration of Life and Reception will be held 1 PM, Saturday, July 18, 2015 at TPC Snoqualmie Ridge Golf Club, 36005 SE Ridge St, Snoqualmie, WA.

The family requests that you wear something blue to the Celebration to remind us all of his favorite color and his wonderful blue eyes.

If you wish to honor Roger's memory, please consider donations to Childhaven (Childhaven.org), Kindering (kindering.org) per his wishes, or a charity of your choice in his name. He loved children and they loved him.