North Toole County High School
Classes of 1930 - 2015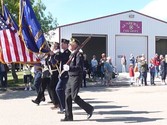 In Memory
Peggy Housel (Rossmiller) - Class Of 1971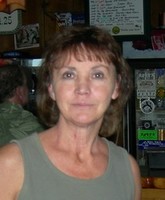 Our beloved Peggy Rossmiller Santoro passed away peacefully on the morning of September 4th, 2015 to be with our Lord. She was surrounded by so many loved ones.
A funeral service will be 2:00 pm on Wednesday, September 9 at St. William's Catholic Church in Shelby. She will be interred at Sweet Grass Cemetery. A celebration of her life will continue after the funeral service at the Glocca Morra in Sweet Grass. Arrangements have been entrusted to Whitted Funeral Chapel in Shelby. Please visit Peggy's online memorial and leave a message of condolence for the family at www.whittedfuneralchapel.com.
Peggy attended most of her school years in Sweet Grass and Sunburst and graduated in 1971 from North Toole County High School in Sunburst. Peggy then traveled to Havre where she attended college for a couple years and then moved to Great Falls where she met her Husband, Jerry Rossmiller. She married Jerry in 1973 and from that union they had three children, Michael, Jodi and Shane. They resided East of Oilmont on the Rossmiller Homestead where Jerry worked in the oil fields and farmed. Jerry passed away in 1997. Peggy worked at the Duty Free store in Sweet Grass for 23 years. Her time was filled with her strong work ethic, raising her last child and doing the things she loved. During the last 14 years of her life, she met and then married (in February of 2014) Charlie Santoro.
Her strength, work ethic, and passion for life was admired and loved by so many. Peggy enjoyed spending time with Family and Friends, playing cards and darts, reading, and tending to her beautiful yard and flowers. She had a great spirit and loved to have fun. If it wasn't betting on card games, crib or football, pulling pranks on friends and family members, or dressing up for halloween, it was sending an unsuspecting friend or family's baby or grade school picture to the newspaper for their birthday. Simply, she loved Life and people loved her.
Peggy is survived by her two sons, Michael and Shane Rossmiller, daughter Jodi (Jason) Zolynski, brother Mike (Lorri) Housel, sisters Patricia (HK) Gallup, Toni (Tom) Sharp, husband Charlie, mother Betty Montgomery and three grandchildren.