North Toole County High School
Classes of 1930 - 2015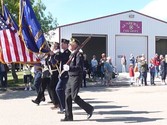 In Memory
Karen Bergstrom - Class Of 1971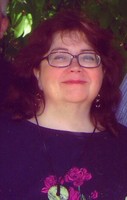 Karen Louise Bergstrom passed away at home on October 29, 2013. She was born in Great Falls, Montana, on October 24, 1953 to Robert and Marlys Bergstrom. Marlys died in 1959 and Robert married Irene Crawford in 1961. Irene adopted Roger, Dennis and Karen and along with her new son Randy, was their mom for the next 52 years.
Karen attended Sweet Grass Elementary and North Toole County High School, class of 71. She then attended the University of Montana and a technical college in Missoula. She worked as a travel agent and airline reservation systems manager in Seattle and Portland before moving back to the farm and working for Cole International in Sweet Grass. She loved the farm, its beautiful view and her cats.
She is survived by her brothers: Roger of Whitefish MT, Dennis (and Bev) of Valleyford WA, Randy (and Trish) of Phoenix AZ, her uncle Elmer Crawford, Conrad MT and several nieces and nephews.
Memorial donations can be sent to Sunburst Lutheran Church or Prairie Oasis Animal Shelter in Shelby. Cards may be sent to PO Box 327, Valleyford, WA 99036. A memorial service will be scheduled in Sunburst at a later date.